Huppy
Regular price
Sale price
$9.99 USD
Unit price
per
Sale
Sold out
Vegan dental floss made from vegan Candelilla wax and corn-based PLA, a non-petroleum material made by converting corn into a resin called polylactic acid (PLA).**
This peppermint-flavored floss glides easily between teeth to remove any unwanted build up.
These refills are unlike other eco-friendly flosses, this floss is not made from silk and is instead made from cornstarch.
- 2 Pack
- 30m Length
- 100% Cruelty-Free
- Coated with Peppermint Oil
- Industrial Compostable
- Candelilla Wax
- Vegan
Made in United States
** "Polylactic acid (PLA), a plastic substitute made from fermented plant starch (usually corn) is quickly becoming a popular alternative to traditional petroleum-based plastics ... biodegradable replacement ... technically "carbon neutral" in that it comes from renewable, carbon-absorbing plants—as yet another way to reduce our emissions of greenhouse gases in a quickly warming world. PLA also will not emit toxic fumes when incinerated."
Share
View full details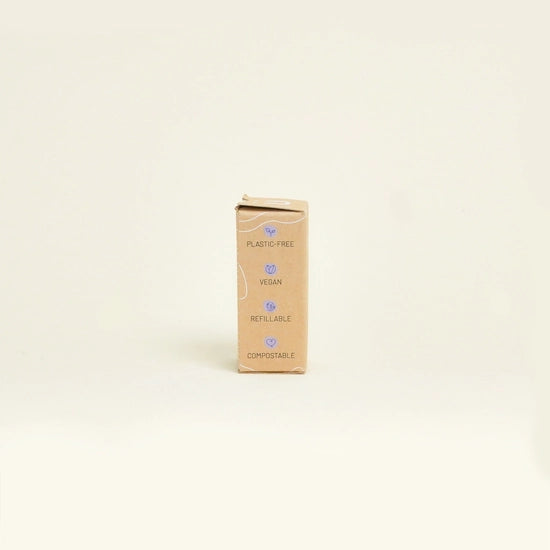 Local Pick Up Option
I am open to local pickup. If you make a purchase and can make it to Clarks Summit or Scranton, PA, email me at connect@shoptwohomes.com . We can set a meet time and I will refund you the shipping you paid.